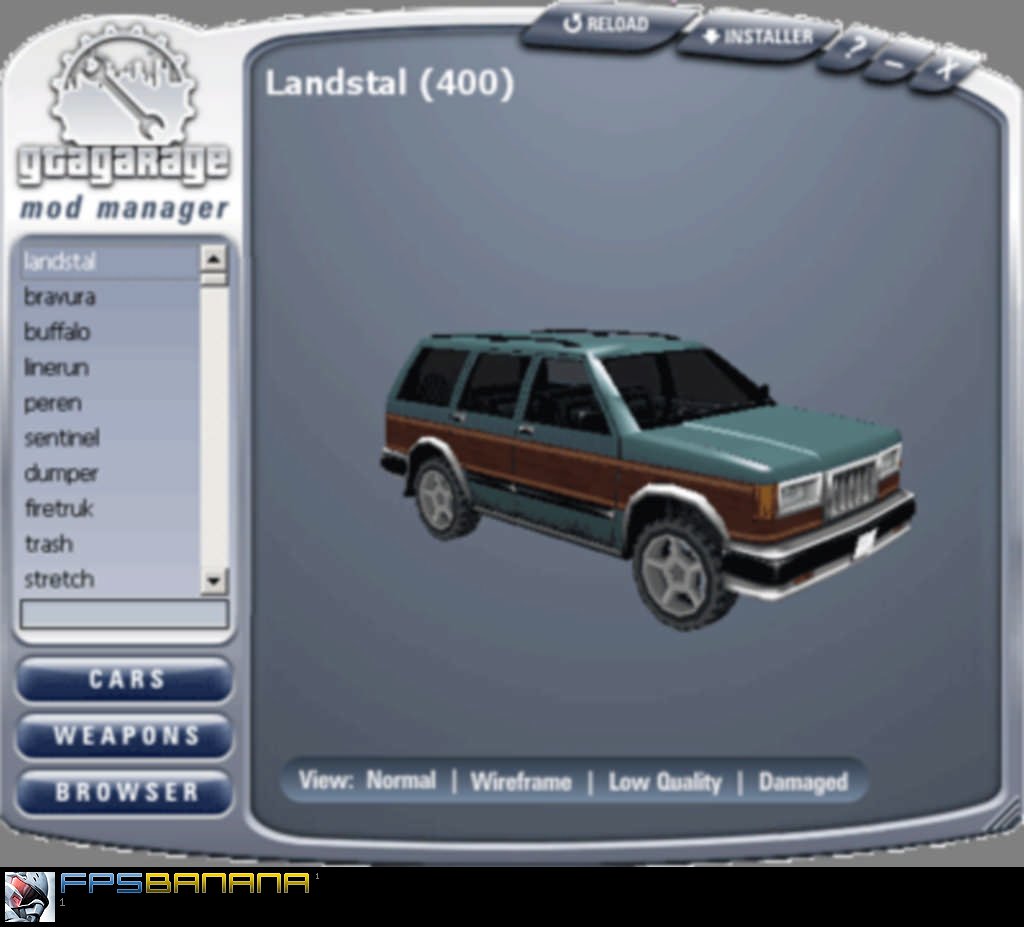 GGMM is the first program created for GTAGarage, it packages and installs car packages for easy distribution for all 3D gta games (except GTA4).
You can also preview cars in a fullly controlable 3D view with different color versions, damaged, low detail and extra models modes are also availible.
the window is also fully resizable.
the mods are packed into GGM files which contain all important parts of a CAR mod, the packaging is availible for GTA3, Vice City and San Andreas, GGM files also contain a displayed readme file.
the GGM files are compressed with a similar ZIP comparable compression so they include everything you would ever need in a car package and no further is needed.